February 23, 2021: Contract Notifications
Users can now create/edit email alerts by logging in to their account and selecting "Contract Notifications."
Alerts can be configured to trigger at different value thresholds for different groups of suppliers (see example below).
Email notifications can be scheduled for daily, weekly, or monthly delivery.
Users who already receive email alerts DO NOT need to take any action. Notifications have been configured based on current criteria. However, adjustments to notification criteria (adding suppliers, changing value thresholds) can be made by selecting "Contract Notifications" and submitting changes.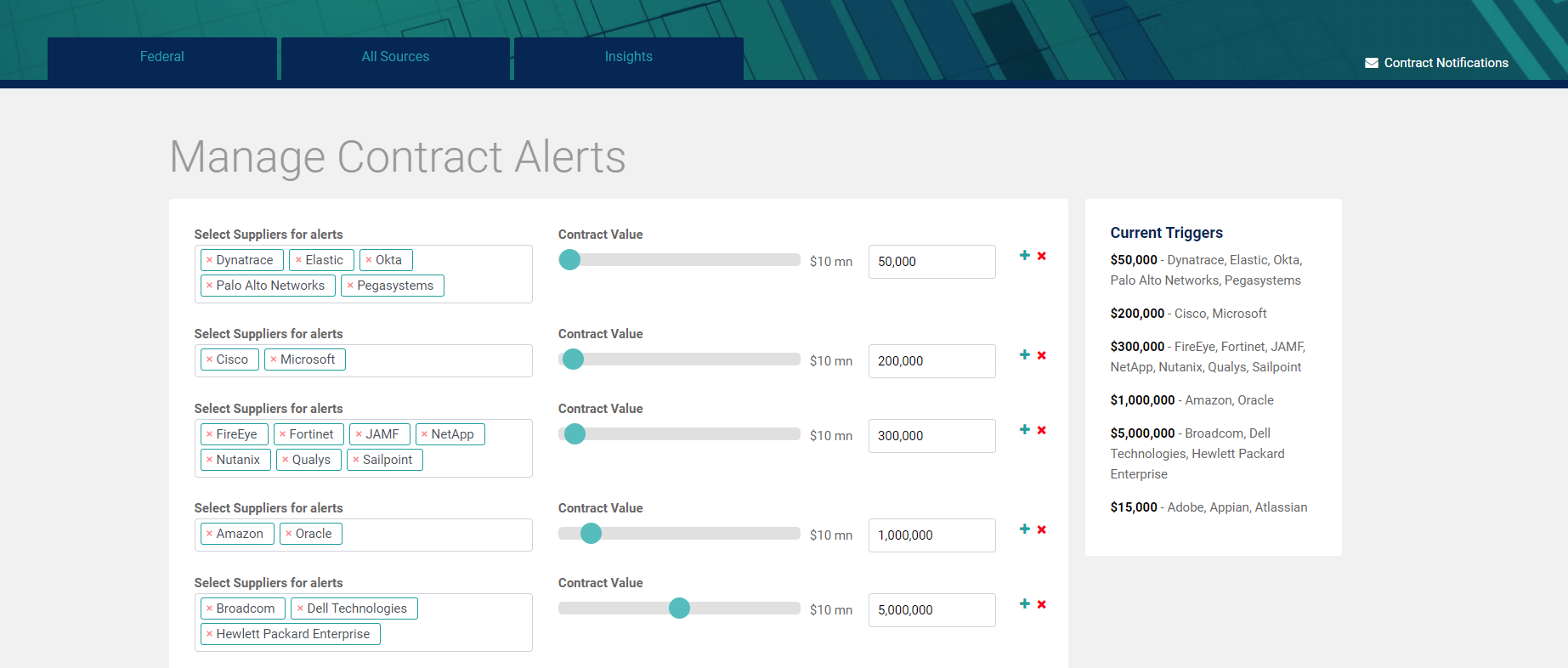 November 30, 2020: New Suppliers Added
Rackspace, Snowflake, MobileIron, JFrog, JAMF, and Iron Mountain have been added to Software/Hardware
November 23, 2020: New Data Source Added
Contracts awarded by the state of Pennsylvania have been added to Software/Hardware
October 23, 2020: New Supplier Added
Palantir has been added to Software/Hardware