Turning government spend data into actionable insight for professional investors.
Curated award feeds, analytical tools and exclusive research on
200+ tickers

. Trusted by top Technology and Industrials investors. Request a Free Trial
Tracking over

$1 trillion

in annual spending
Filter out the noise.
We simplify the confusing world of public sector procurement. Combining deep experience in the government market with a rigorous data process, our platform is a unique resource for fundamental and quantitative investment teams.
OUR PRODUCTS
Software & Hardware Platform
Covers over 100+ tickers across enterprise software, cybersecurity and networking
Aligns awards issued to value-added resellers (VARs) with software/hardware tickers
Tracks public sector contract awards from U.S. federal, EU, UK, Canada, Australia and major U.S. states
Custom alerts on major awards. Exclusive context and analyst insight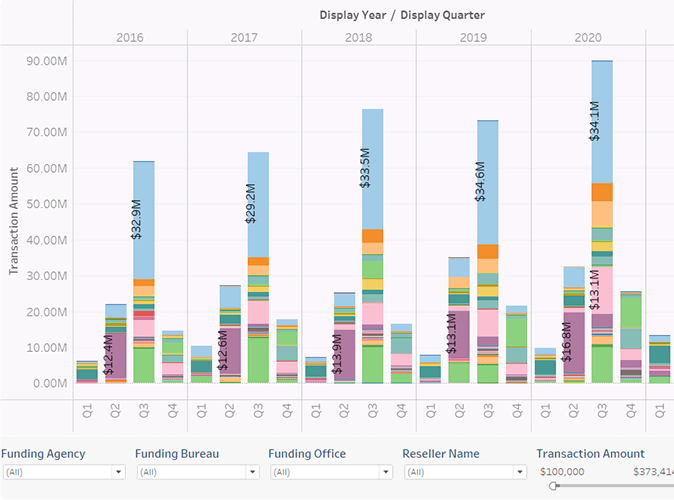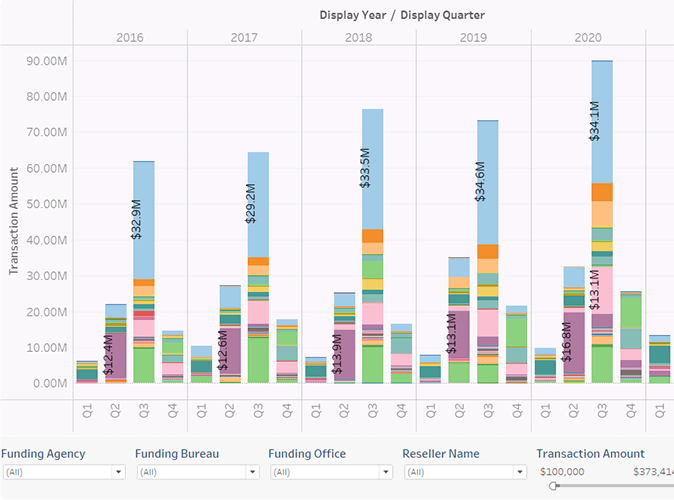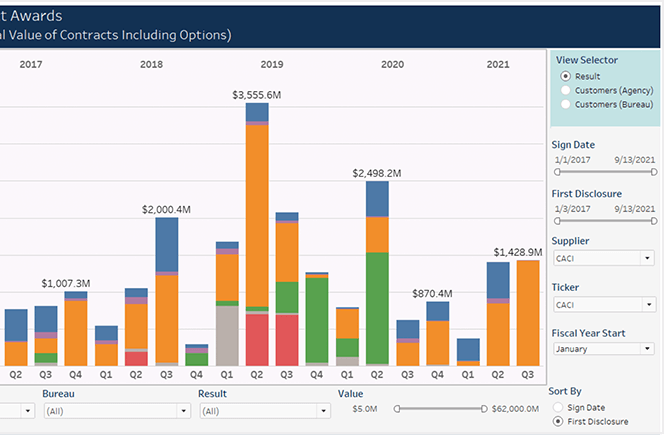 OUR PRODUCTS
Industrials Platform
Covers Aerospace/Defense, Federal IT/Government Services, Engineering/Construction
Consistently identifies major incremental awards ahead of the market
Exclusive research on major government procurements
Unique, contextualized data on company bookings and contract expirations