Public Sector Spending Data
Zero Noise.
Unique data sets tailored to
investor objectives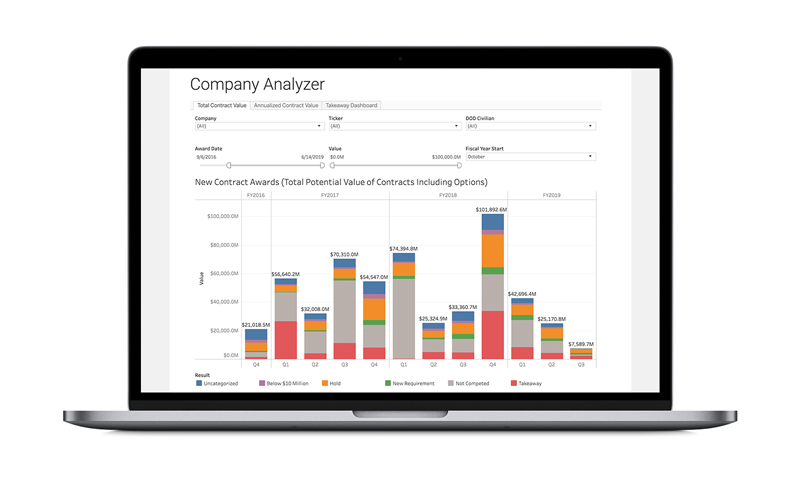 Industrials Platform
Covers Aerospace/Defense, Federal IT/Government Services, Engineering/Construction
Consistently identifies major incremental awards ahead of the market
Tracks over $500 billion in annual contract spending
Real-time alerts and context (what's incremental, who is losing major deals)
Proprietary research on catalysts (upcoming major competitions) and funding sources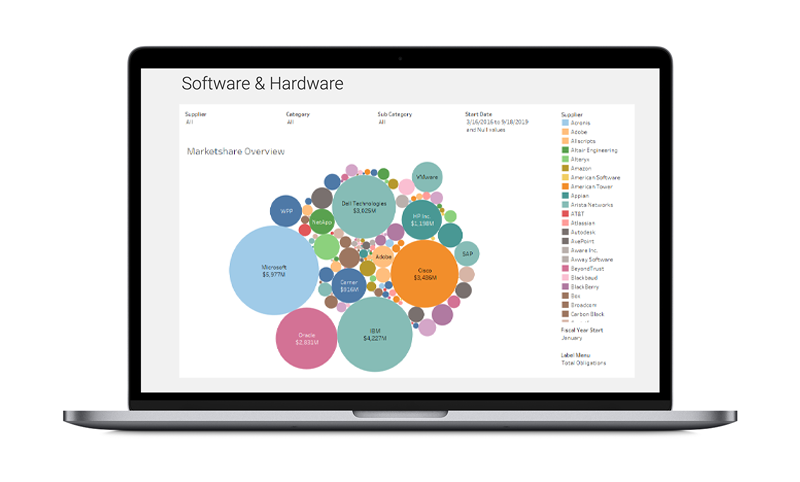 Software & Hardware Platform
Covers over 90 publicly traded names across Cloud, Cyber, Networking, Storage, Enterprise Software
The only real-time, comprehensive data set tracking federal software and hardware spend
Aligns spending allocated to value-added resellers (VARs) with original suppliers
Tracks spend distributed among more than 1,200 re-sellers and 500 blanket purchase agreements


An edge for investors in the U.S. government services and defense sectors.
Competitive Intelligence
Analyze competitor performance in real-time with our industry-leading database of wins and losses
DOD Award Database
Identify shifts in defense spending with our automated Pentagon award feed.
Catalysts
Assess exposure to risks and opportunities with our comprehensive survey of upcoming competitions.
Funding Source Analysis
Understand who's best positioned for budget growth and who's exposed to budget risks.