Award Context and Insight
05/23/2017 10:06 AM
Air Force Kicks Out Incumbents, Navy Sticks With Them
Nation Analytics recently completed a comprehensive study of the competitive environment for major federal services contracts (those valued at $50 million and up). Among the key findings is that the likelihood of an incumbent holding onto a major contract varies widely depending on the customer. Within the Pentagon, the differences between incumbent success rates are particularly striking.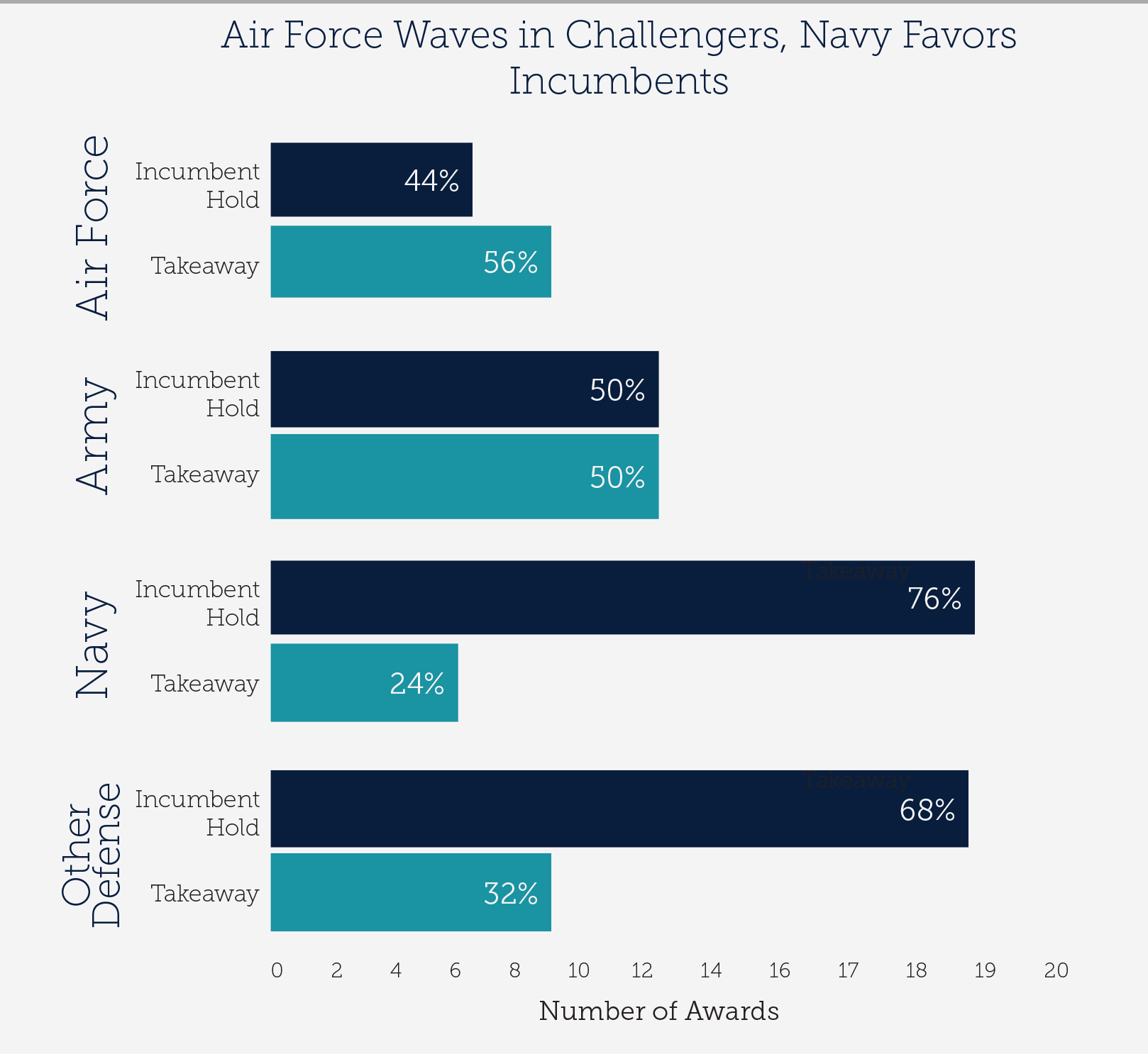 In fiscal 2016, Navy incumbents won 74% of major re-competes. Air Force and Army incumbents were at much higher risk of being displaced, winning just 44% and 50% of major re-competes, respectively.

Part of the story behind the Navy's penchant for sticking with incumbents is a high rate of "competitive one bids," or open competitions that attract only one proposal. These awards often indicate the incumbent has been able to shape the evaluation criteria to favor its own unique experience, and they're a subject we explore in-depth in our full report.